Don't we just love fathers who are dedicated to their children?. Well, I think its beautiful to know that our soccer players are not shy to pose with their young cubs. It is not everyday that we see soccer players with their children, right?. Anyway, here are some of our soccer players with their little ones.
1. Siphiwe Tshabalala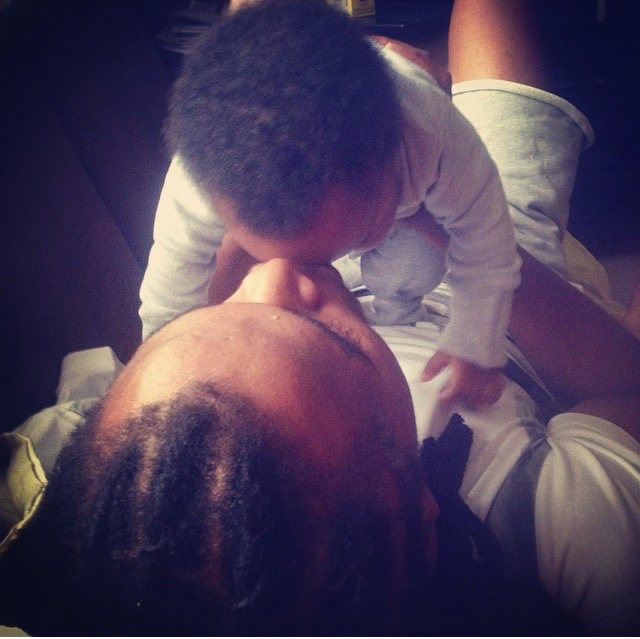 Play time with daddy.